Learn everything you need to know about caring for your fave pony. From feeding and grooming to mucking out – we have it all here!

Improve your riding with our fab articles! Whether it's building your confidence, riding shapes, or jumping spreads that you need tips on, we have something for every rider.
Latest News
Tacking up dos and don'ts!
Posted in Grooming
Getting in a muddle when you're tacking up? Check out our dos and don'ts to help you get it right every time.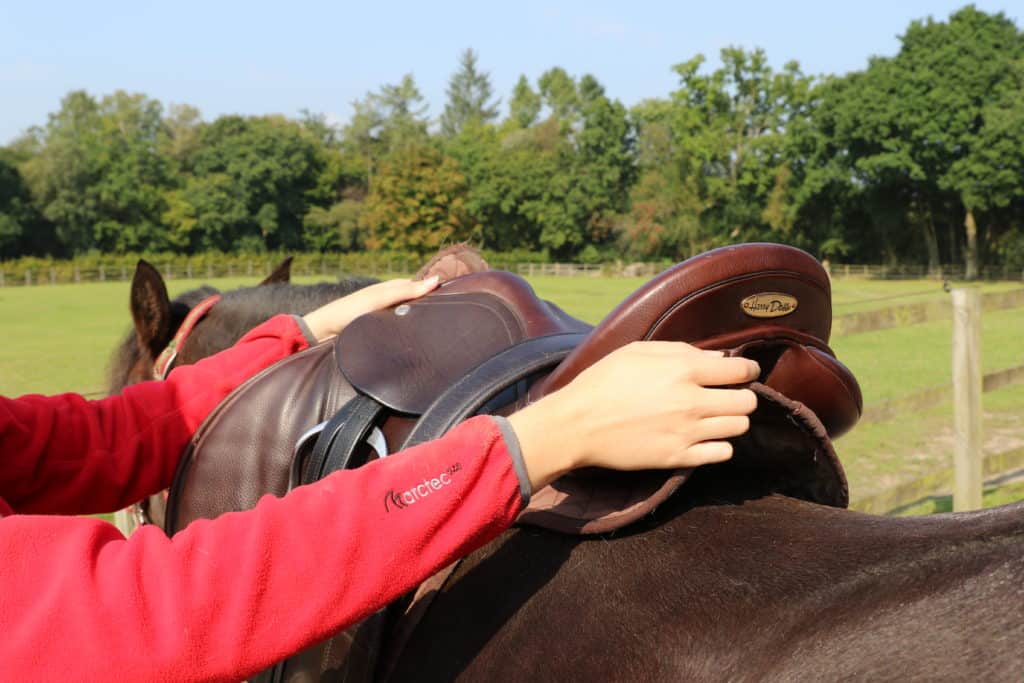 For the first part, we're focusing on saddles! Check out our step-by-step on how to put on a saddle in December PONY magazine.
Do… groom him where his tack will sit, so he doesn't get rubbed from mud or sweat.
Don't… use a dirty, sweaty numnah under his saddle, as it could rub or irritate his skin.
Do… place the saddle on your pony's back gently – don't just drop it on, because he could get a fright or it could hurt him.
Don't… leave your stirrups irons hanging down as you put on or take off your saddle, otherwise they could hit your pony and spook him.
Do… make sure his numnah or saddle pad is lying flat under the saddle, otherwise it'll be uncomfortable for him when you're riding
Don't… heave his girth up as tight as possible straightaway – gradually tighten it a hole at the time.
Do… tighten the girth evenly on each side, rather than one side on the bottom hole and the other side on the top!
Next month, read our bridling dos and don'ts!
Your Comments
Pony Mail
Sign up for all the goss and more
Sign up now