Learn everything you need to know about caring for your fave pony. From feeding and grooming to mucking out – we have it all here!

Improve your riding with our fab articles! Whether it's building your confidence, riding shapes, or jumping spreads that you need tips on, we have something for every rider.
Latest News
Posted in Stable Management
Always wondered how to make the perfect rolled-up leadrope? We'll show you how!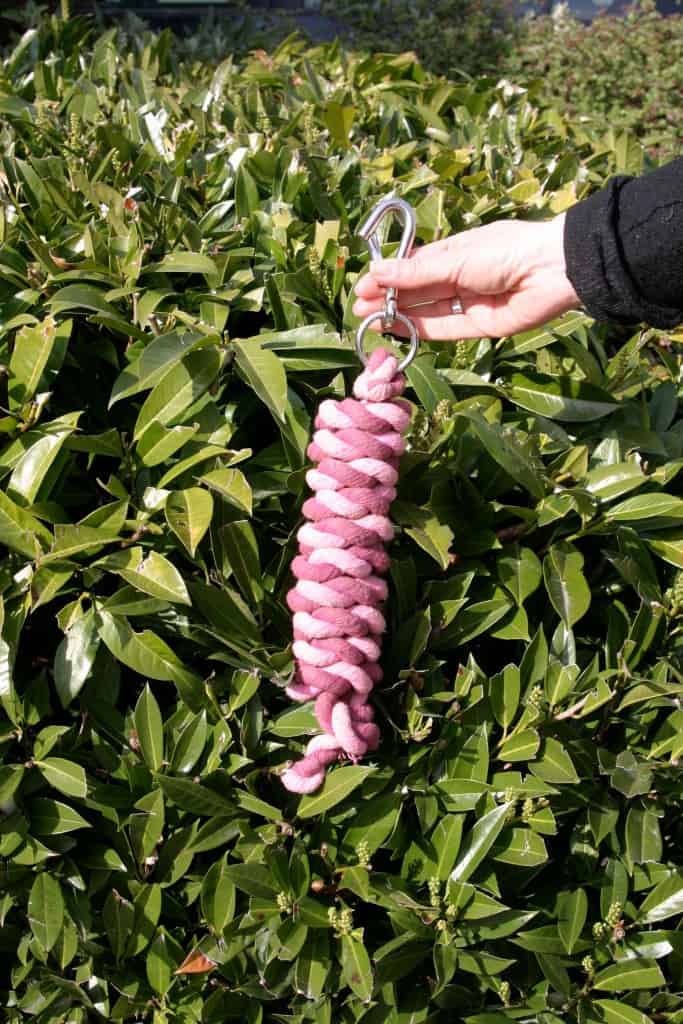 When you're not using your leadrope to tie up your fave pony, why not store it neatly and tidily? Team PONY does! And we're going to show you exactly how to do it – follow the fab step-by-step picture guides below and give it a go! Your mates will be sooo impressed.
Step 1
From the clip end, double a quarter length of the rope back on itself.
Step 2
Start to wind the loose end of the rope tightly around itself, starting from the clip end.
Step 3
Continue all the way down the rope until you just have a small loophole left at the bottom.
Step 4
Pass what's left of the loose rope through the loop to secure your rolled rope!
And there you have it – that's one neat leadrope!
Your Comments
Pony Mail
Sign up for all the goss and more
Sign up now