Learn everything you need to know about caring for your fave pony. From feeding and grooming to mucking out – we have it all here!

Improve your riding with our fab articles! Whether it's building your confidence, riding shapes, or jumping spreads that you need tips on, we have something for every rider.
Latest News
Posted in Grooming
Transform your pony's long flowing locks with these funky styles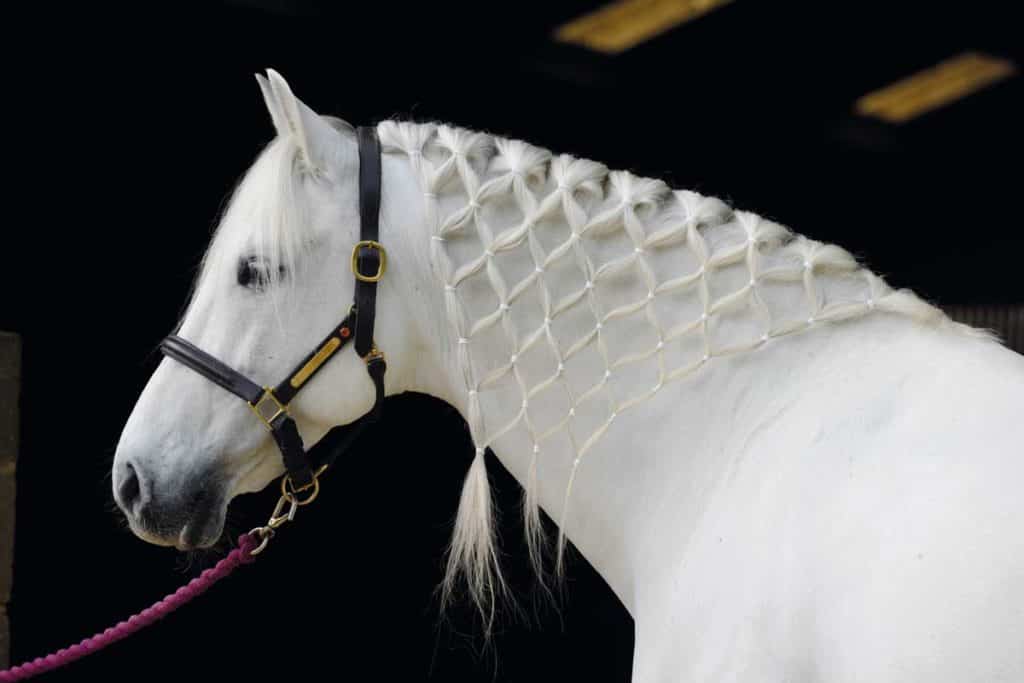 Plaits aren't just for ponies with short manes, and there are loads of great  ways to style flowing locks! You can use them to make your fave pony look super-smart for shows or keep his mane neat and tidy for hacking or jumping.
Running plait
A running plait is super-easy, but looks impressive. If you want the plait to run high along your pony's crest, keep the mane firm and straight as you plait. Your other option is to let the plait drop down gently so it follows the line of his neck.  
Take a small section of hair from the top of his mane and divide it into two. Cross the right section over the left.

 

Now take a third section of mane from the left and cross it over into the middle. Continue plaiting along the mane, each time taking in another lock of hair.
When you've run out of mane to bring in, plait to the end of the hair and secure with a band. To make it look super-neat, fold the end under and wrap another band around it.
Top tip
Make your pony look even more fancy by doing a running plait on either side of his neck! Part his mane along the crest, then plait each side. You'll have less hair to work with, so take in smaller sections as you plait.
Scallop plaits
You'll really impress your friends with this awesome scallop design, which is much easier to create than it looks! Here's how…
Divide your pony's mane into sections and plait each one to the end. Fold over just the top of the first plait and secure it with a band, so it looks like a traditional plait with a tail hanging down.

 

Take the tail and tuck it under the second plait.
Fold the top of the second plait over, making sure it covers the tail of the first plait. Secure them together with a band.

 

Repeat the pattern all the way along your pony's neck.
Lattice plait
A lattice design will really give your pony's mane the wow factor! Here's how…

Divide your pony's mane into equal-sized bunches, from his poll to his withers.
Divide the second bunch of hair into two and secure one half of it to the first bunch with a band.

 

Secure the other half of the second section of mane to half of the third bunch, and repeat this pattern along his neck to his withers.
Return to the top of his neck to start a new row. Then keep working down the mane until there isn't enough hair for another row.
Top tip
For a slightly different look, do a lattice plait half-way down his mane, then leave the hair below it loose.
Your Comments
2 responses to "Fun plaiting"
Pony Mail
Sign up for all the goss and more
Sign up now