Give mounted games a go!
Posted 15th January 2018
Ever wanted to try your hand at the fast-paced sport of mounted games? Well, now you can!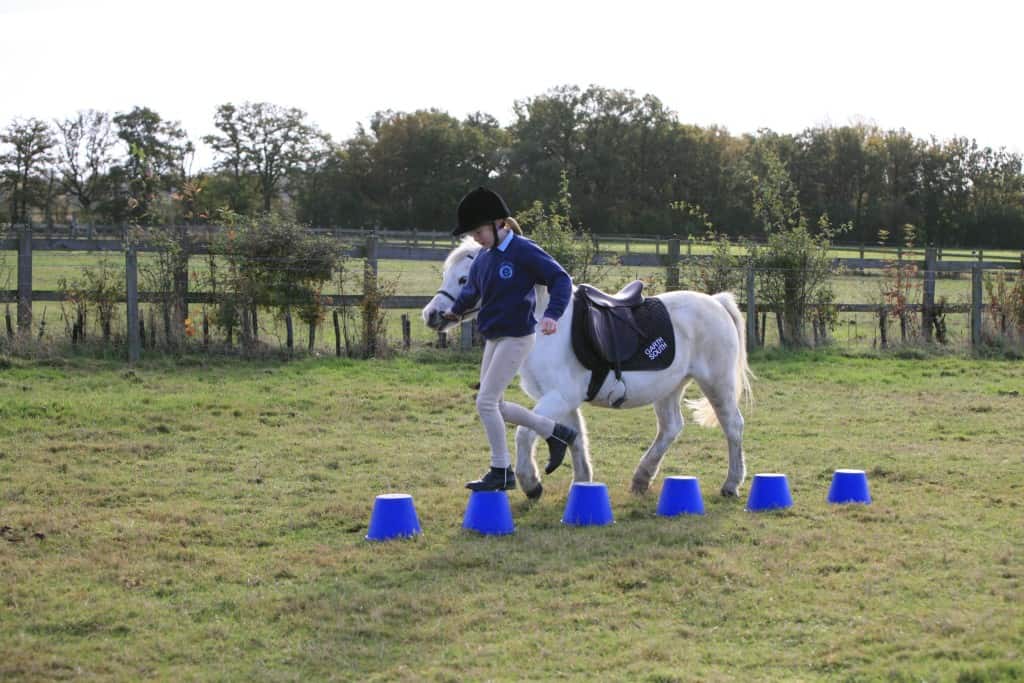 Mounted games is fast, fantastic and lots of fun! It also increases rider agility and accuracy, and helps teach teamwork.
Branches and centres run their own friendly mounted games competitions, but you can also move up the levels as you take part in area, zone and then championship competitions!
Check out our suggestions for games you can try in the arena or field with equipment you'll easily be able to find.
Relay race
Difficulty rating: 1 out of 5
Equipment needed:
one baton per team
one cone or bending pole per team
Set it up:
Place the cone at one end of the arena with room to ride around it.
How to play:
1. The teams begin at the start/finish line.
2. The first rider, while holding the baton, rides to the end of the arena, around the cone, then back again.
3. They hand over the baton to the next person in the team, who does the same.
4. This continues until the last rider crosses the finish line with the baton. The winner is the first team with all their riders over the finish line.
Rules:
If the baton is dropped, the rider must stop and pick it up to continue.
Read more mounted games you can try in the latest Pony Club Insier mini-mag, only inside March PONY magazine – on sale now!
Your Comments
Pony Mail
Sign up for all the goss and more
Sign up now