WIN with May PONY!
Check out the prizes then enter using the form below!
If you're entering on a mobile or tablet device, please click here
Entries close 19 May 2021. For PONY competition terms and conditions, and privacy and cookies policy, head to bit.ly/PONY_TERMS and bit.ly/PONY_PRIVACY
The Prizes
Aniwell FiltaBac and FiltaClear
Five lucky readers will win a 50g tube of FiltaBac and a 100g tube of FiltaClear from Aniwell. FiltaBac is a soothing cream with antibacterial properties that you can to help protect your pony's skin from sunburn. FiltaClear is an equine sun block that's perfect for ponies with sensitive skin. aniwell-uk.com
Accustride showjumping distance guide and saddlecloth
Two lucky readers will each win a showjumping distance guide and saddlecloth from Accustride. You'll never need to question your jumping strides when you're practising at home again! The prize includes a measuring tape, arena board you can use at home, and a pocket-sized version for when you're on the go. The saddlecloth will help you look smart, too. accustride.co.uk
Stacey Gregg Spellbound Ponies book bundle and cushion
Five lucky readers will each win the first two books in the Stacey Gregg Spellbound Ponies series, plus a personalised sequin reveal pony cushion from Harper Collins. This magical new book series is sure to keep you hooked and the gorgeous cushion will brighten up your bedroom, too! harpercollins.co.uk
Ariat EOS riding tights
Two lucky readers will each win a pair of EOS riding tights from Ariat. These super-gorgeous tights are practical for riding and life on the yard. Plus, they have a grippy full seat that will help you stick in the saddle. ariat.com/gb/en
More Competitions and Give-aways
One lucky reader will win a DreamWorks Spirit Lucky's Big Adventure customised Nintendo Switch lite console plus goodies signed by Isabela Merced
Enter
Amazing prizes up for grabs in our monthly giveaway!
Enter
Three lucky readers will each win nine incredible Playmobil Spirit sets
Enter
Five lucky readers will win a set of stunning Breyer models to add to their collections
Enter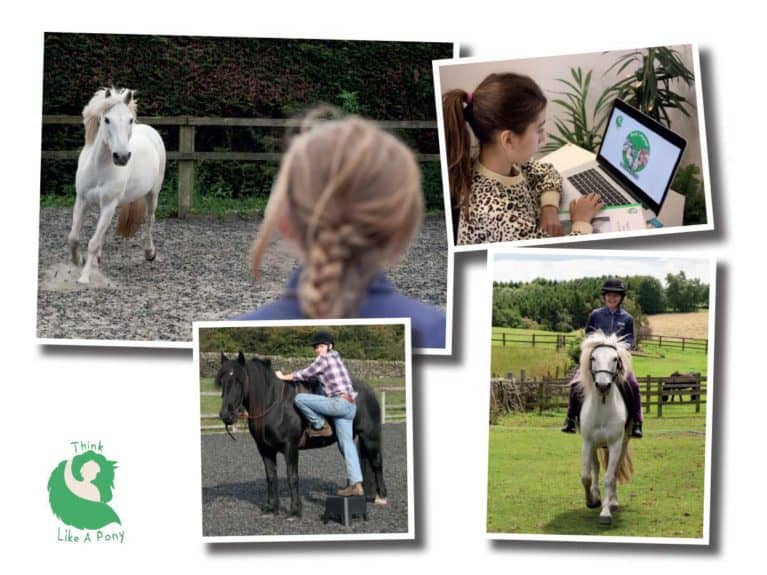 Five lucky readers will win a year's Club membership to Think Like a Pony
Enter
Pony Mail
Sign up for all the goss and more
Sign up now