Are you and your pony best friends?
Take our quiz and find out your and your pony's true friend status!
What's your idea of a perfect Saturday?
Do you and your pony enjoy the same riding activities?
The weather is really bad and your yard owner has messaged you to say she'll feed all the ponies to save everyone going up. How do you feel?
Your friend asks you to go for a picnic ride. Do you agree?
What's your fave thing about your pony?
How does your pony behave for other people who handle him?
How often do you see your pony?
Are you and your pony best friends?
Total BFFs!
You and your pony are total best mates! You trust each other and know each other inside out. You're committed to looking after him the best you can and spend all of your spare time with him. You enjoy the same activities and have loads of fun together – a perfect match!
Close pals
You and your pony get along really well. You love riding, looking after him and making sure he's happy, and he loves all the attention, too. Even though you might have a few differences, you're understanding and do all you can to make your partnership work.
Fab friends
You love riding and grooming your pony and you have lots of fun together, but you don't always go the extra mile to make sure your bond is as strong as it could be. You do what's needed to keep your pony happy, which is great, but putting in a bit of extra time and effort will go a long way and you'll soon be BFFs!
Just chillin'
You like spending time with your pony but he's not your only interest. You enjoy riding, but you don't mind someone helping out with everything else. Plan in some quality time with your pony when you're not riding to get to know him better and boost your friendship status.
More Quizzes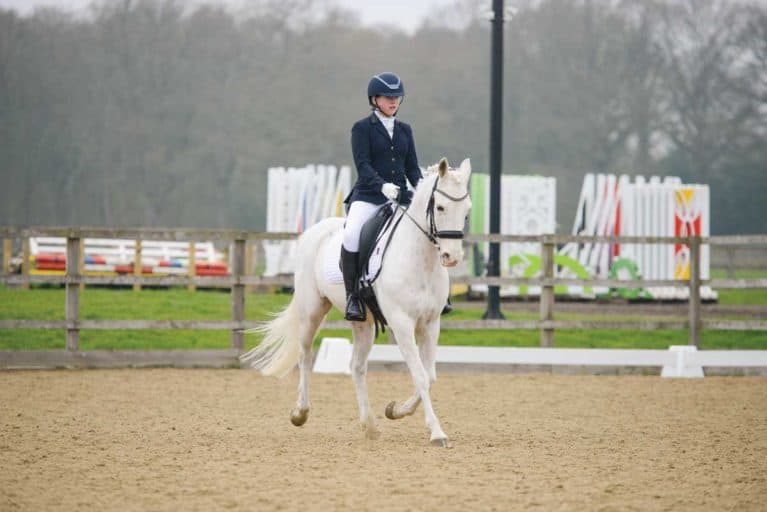 Georgie and Cracker have entered their first dressage comp. Can you help them impress the judge?
View Quiz
Which toy's perfect for your fave pony?
View Quiz
Pony Mail
Sign up for all the goss and more
Sign up now