PONY asked eventing superstar Emily King your questions about her life with horses
Emily King is one of Britain's top-ranking young eventers. She already has a couple of four-star runs under her belt and is currently the under-25 national champion! She's also represented Great Britain at junior and young rider level, where she brought home team gold in 2015. 
Keep an eye out for Emily in her purple XC colours – she's full of ambition and has  some exciting horses working their way up! 
Did you know? Emily has more than 56,000 followers on Instagram!
Who was your first pony and what was he like?
I had a few loan ponies, but Solly, who was 27 and 13.2hh, was the first pony who was really my own. He taught me a lot and was really sweet, but also very cheeky and always trying to get a snack! 
What's the most memorable ride you've ever had? 
Tackling my first four-star at Pau on Brookleigh. It was amazing because he had no idea we were doing a bigger level, plus we finished fourth!
When did you know you wanted to be a pro event rider and what's your biggest horsey ambition? 
It's the only thing I've ever wanted to be and that's never changed. I was always very competitive, even when I was really young, and I loved anything that involved jumping and speed. I'm so lucky that I've got this far, but I have big dreams, too! I want to be world number one, win an Olympic gold, plus win all the four-stars in the world!
Did you know? Emily was national high jump champion aged 12!
Who are your top horsey idols?
Obviously my mum (eventing legend Mary King) is a great inspiration to me. She made me work really hard and, although she's been a great support, she's always made me do things for myself. Michael Jung is also the ultimate professional. He's totally amazing and it's great because he keeps everyone on their toes.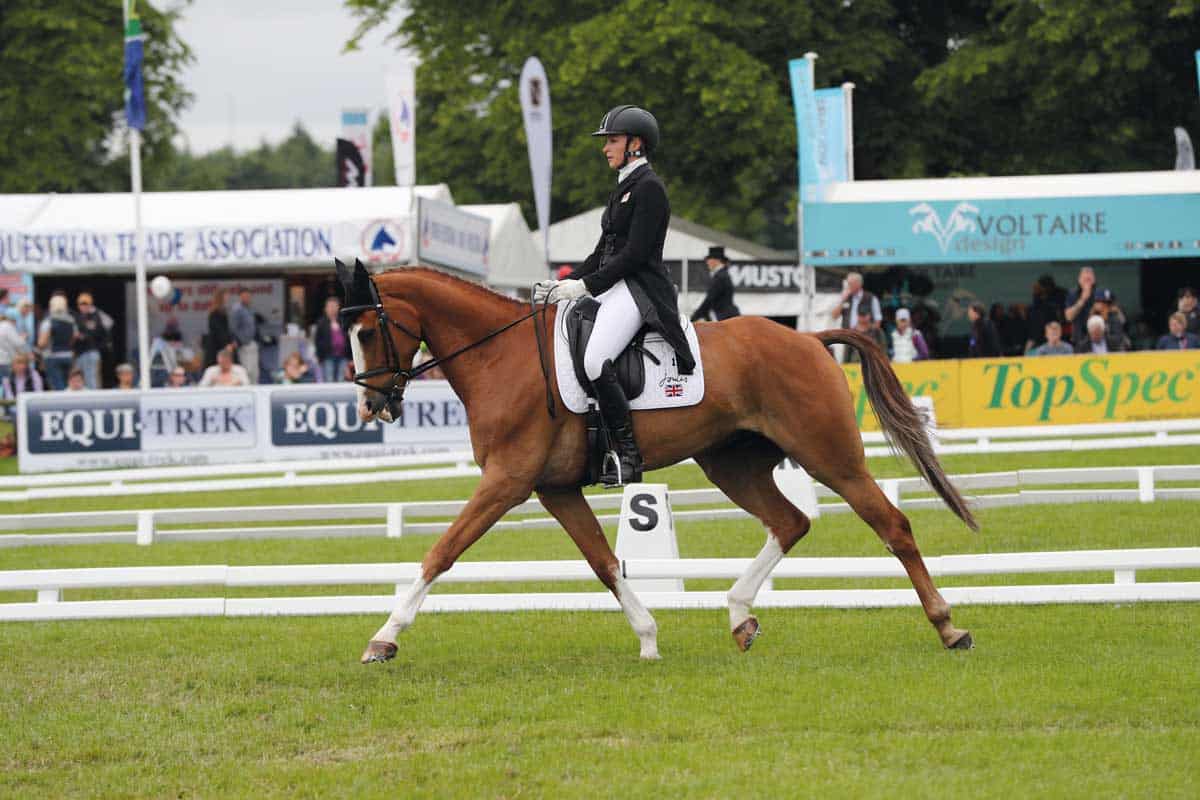 If you could ride any horse in the world, who would it be? 
Oooo there's so many! I'd have to say Toledo De Kerser, who's ridden by Tom McEwen. He's a fab jumper and has had some really good results lately! I'd also never say no to Michael Jung's double Olympic champion, La Biosthetique-Sam FBW – that would be amazing! 
Where's your favourite place to compete? 
Although I've only competed there once, Badminton was absolutely incredible – it's definitely the best event in the world! 
Did you know?
Badminton Horse Trials is one of Britain's top 10 most-attended sporting events.  
Do you always listen to your mum's advice?
When I was younger, I always did the opposite of what she said because I was stubborn and enjoyed being independent. I realised much later on that if I'd listened to her in the first place, things would have been so much easier. Now we train together and walk courses together – it's great!
Do you ever get nervous? 
I don't really ever feel nervous, but I know I am deep down because I do get a few butterflies and I yawn a lot. Luckily, I ride better under pressure and I use my nerves to help me perform better. If something does go wrong, I believe that everything happens for a reason. I take the positives from the situation, pick out what I can improve on, then train harder.
Emily's tips for aspiring eventers
Work hard – the day-to-day life isn't so glamorous
Train hard and find good coaches who won't leave a stone unturned

 

Follow your dreams!
Your Comments
2 responses to "Meet Emily King"
Pony Mail
Sign up for all the goss and more
Sign up now