Learn everything you need to know about caring for your fave pony. From feeding and grooming to mucking out – we have it all here!

Improve your riding with our fab articles! Whether it's building your confidence, riding shapes, or jumping spreads that you need tips on, we have something for every rider.
Latest News
Posted in Stable Management
Ace tacking up your fave pony every time with this easy-to-follow guide!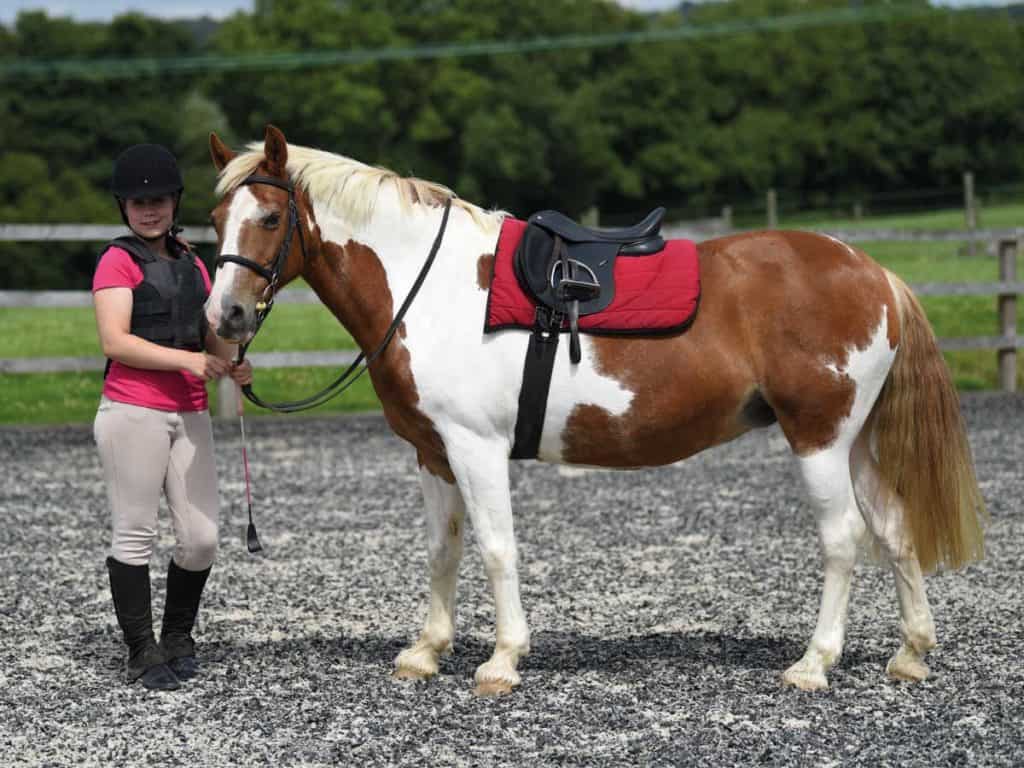 Top tip – collect up all your tack, checking it's in working order and correctly put together before you begin. 
1. Groom your pony to remove any mud and dirt, and check his coat's lying in the right direction. Pay particular attention to areas where his tack sits.
Top tip – hold the saddle with your left hand on the pommel and your right under the cantle. 
2. Standing on the left-hand (near) side of your pony, put the saddle pad on first and place the saddle on top. Then attach the saddle to the saddle pad and lift it gently onto his withers. 
3. Slide the saddle backwards gently until it stops, so it's sitting just behind his shoulders. Pull the saddle pad up and into the gullet and check it's lying flat under the saddle with no edges caught under.
4. Move round to your pony's right and fasten his girth to the saddle on a hole near the bottom. Check the buckle guards are in place to protect your saddle.
5. Go back to his left and reach underneath to take hold of the girth. Fasten it to the saddle, just enough to stop it slipping back. Gradually tighten the saddle hole-by-hole on each side.
Top tip – aim to have the girth buckled on the same hole on each side to keep it balanced and prevent it slipping.
6. To put his bridle on safely, untie the quick-release knot and leave it threaded through the bailer twine, untied. Take off his headcollar and fasten it around his neck. 
7. Carefully place the reins over his head. 
8. Hold the cheekpieces in your right hand above the centre of his face. Hold the bit with your left hand, and use your thumb to encourage him to open his mouth as you guide the bit in. 
Did you know? Your pony only has teeth at the front and back of his mouth. There aren't any where his bit goes, so it's totally safe to pop your thumb inside without being bitten!
9. Place the headpiece over his ears, and pull his forelock out from under his browband.
10. Fasten the throatlash, making sure you can fit a fist between it and your pony's jaw.
11. Fasten the noseband, making sure it's under the cheekpieces and straight. You should be able to fit two fingers between it and your pony's face. 
And there you have it – all tacked up and ready to go riding!
Your Comments
Pony Mail
Sign up for all the goss and more
Sign up now