Learn everything you need to know about caring for your fave pony. From feeding and grooming to mucking out – we have it all here!

Improve your riding with our fab articles! Whether it's building your confidence, riding shapes, or jumping spreads that you need tips on, we have something for every rider.
Latest News
Cleaning your grooming kit!
Posted in Grooming
Do you know how to clean and store your fave pony's grooming kit? Read on to find out!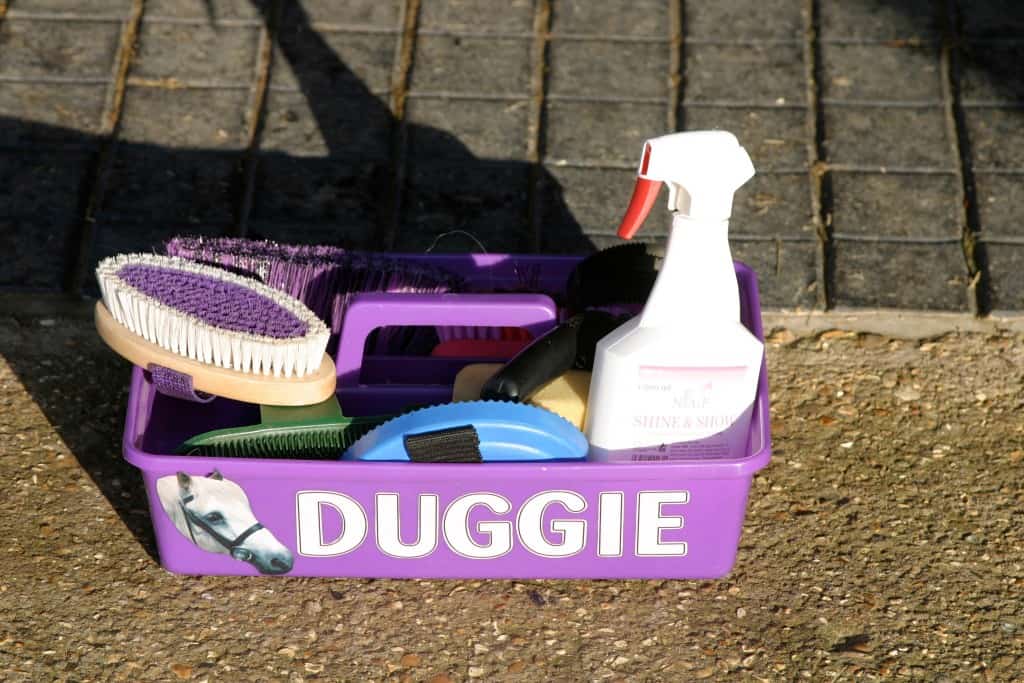 Cleaning your grooming kit
Once you've used your brushes for a while on your fave pony, they'll need a clean. You'll need:
Bucket
Washing up liquid
Your dirty brushes
Taking one brush at a time, place it in a bucket of warm water with some washing up liquid and use your fingers to really rub the mixture into the bristles. If you have wooden backed brushes, try to keep the wood dry, otherwise your brushes will go mouldy and rotten!
Once you've washed most of the grease off your brushes, put them bristle down to dry. This will ensure that the water runs off the brush. Generally, brushes need to be washed every month or two.
Storing your grooming kit
Your grooming kit needs to be stored in a proper grooming box or tack tray so that it is all in the same place when you groom your pony, rather than being strewn across the yard! Make sure you clean out your grooming box regularly as it will be full of hair before you know it!
Your Comments
Pony Mail
Sign up for all the goss and more
Sign up now