Learn everything you need to know about caring for your fave pony. From feeding and grooming to mucking out – we have it all here!

Improve your riding with our fab articles! Whether it's building your confidence, riding shapes, or jumping spreads that you need tips on, we have something for every rider.
Latest News
Posted in Jumping
Always wanted to know how to ace a jump-off? We share our five top tips with you. Good luck!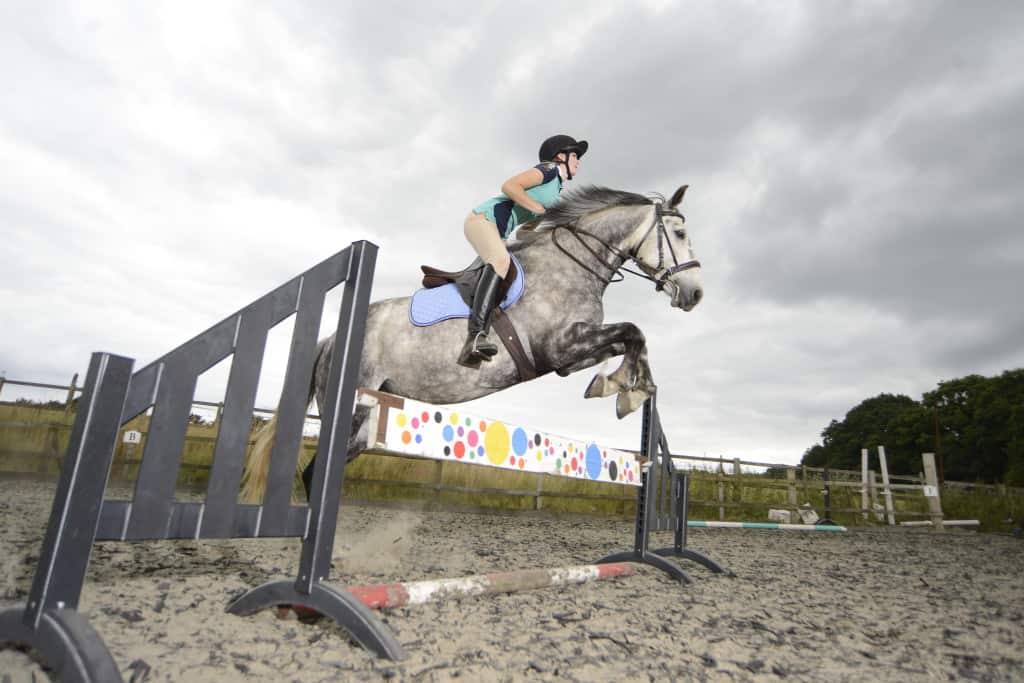 Jump-offs are ridden in showjumping competitions to decide who's the winner of a class if more than one rider has ridden a clear first round. All the riders with a clear round then take part in a jump-off, which is a second round ridden against the clock. The competitor who rides the jump-off course in the fastest time with the fewest jumping faults wins the competition.
Five top jump-off tips!
1. Keep an even rhythm – try not to vary your pace
2. Turn towards your next fence as soon as you land
3. Ride accurate lines
4. Look ahead to your next fence on turns
5. Make sure your pony's in front of your leg and responsive at all times
Your Comments
One response to "5 top jump-off tips"
Pony Mail
Sign up for all the goss and more
Sign up now