WIN with July PONY!
Check out the prizes then enter using the form below!
If you're entering on a mobile or tablet device, please click here
Entries close 14 July 2021. For PONY competition terms and conditions, and privacy and cookies policy, head to bit.ly/PONY_TERMS and bit.ly/PONY_PRIVACY
The Prizes
Absorbine summer pamper bundle
Two lucky readers will each win a summer pamper bundle from Absorbine. The prize includes ShowSheen 2-in-1 shampoo and conditioner, which is ideal for bathing, and Hooflex liquid conditioner. Plus, Absorbine UltraShield Green, which is a natural and relaxing body spray. absorbine.co.uk
Polyjumps Beginner jump set
One lucky reader will win a Beginner jump set from Polyjumps. The Multi Jump block has seven different positions so you can easily build your perfect fence. With a max height of 92cm, it's the ultimate set for any budding showjumper! polyjumps.com
Covalliero Children's Hoodie and Quilted jackets
One lucky reader will win a Children's Hoodie jacket and Quilted jacket from Covalliero. The Hoodie jacket is the ideal extra layer for cooler days and the stunning Quilted jacket will make the perfect addition to your horsey wardrobe. zebraproducts.co.uk
Schleich Horse Club Large Horse Stable
One lucky reader will win a Large Horse Stable from Schleich. This historic country house is the centrepiece of the range. The set has 100 pieces to play with and the horses are stabled right next door to the house! schleich-s.com
More Competitions and Give-aways
One lucky reader will win a DreamWorks Spirit Lucky's Big Adventure customised Nintendo Switch lite console plus goodies signed by Isabela Merced
Enter
Amazing prizes up for grabs in our monthly giveaway!
Enter
Three lucky readers will each win nine incredible Playmobil Spirit sets
Enter
Five lucky readers will win a set of stunning Breyer models to add to their collections
Enter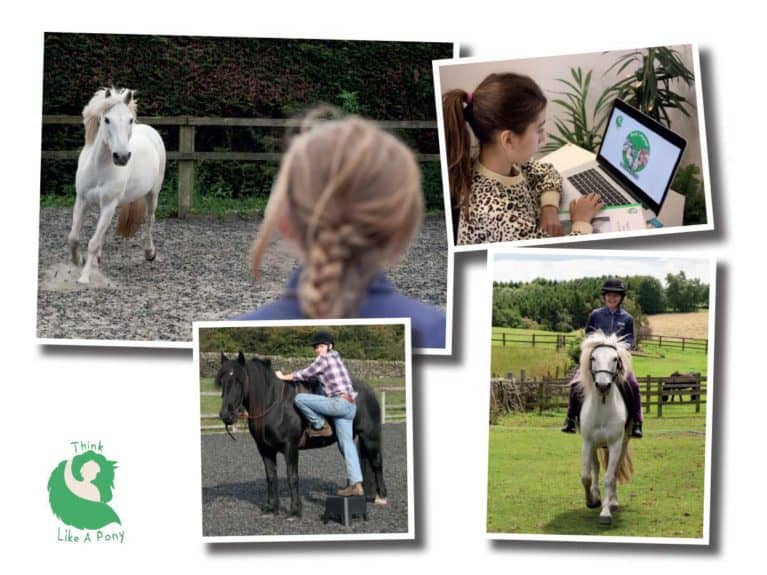 Five lucky readers will win a year's Club membership to Think Like a Pony
Enter
Pony Mail
Sign up for all the goss and more
Sign up now