WIN a pair of Flex-on Safe-on stirrups!
Four lucky readers will each win a pair of Safe-on Stirrups from Flex-on!
Four lucky readers will each win a pair of Safe-on Stirrups from Flex-on!
Flex-on Safe-on stirrups have loads of awesome features that'll help you feel super-safe and secure in the saddle. They come in both adult and junior versions, and have shock absorbers underneath which help reduce wear and tear on your muscles and joints when you ride, and keep you feeling extra stable. The wide footbed and inclined angle will encourage you to keep your heels down in the optimum position, too. 
The outer branch of the stirrup is designed to release if you were to part company with your pony, then it can be easily re-attached later. 
The stirrups look super-stylish as well, and come in loads of different colours! You can choose which colour options you'd like for each part of the stirrups, so you can design your dream pair! 
We have two pairs of the adult stirrups to give away, and two pairs of the junior version, which have a rider weight limit of 40kg.
For more information visit, flex-on.fr
To enter: Simply answer the question below and fill in your details. Entries close 27 January 2021.
If you're entering on a mobile or tablet device, please click here
For PONY competition terms and conditions, and privacy and cookies policy, head to bit.ly/PONY_TERMS and bit.ly/PONY_PRIVACY
Enter Competition
More Competitions and Give-aways
Three lucky readers will win a bundle of Mackey products and some tasty treats
Enter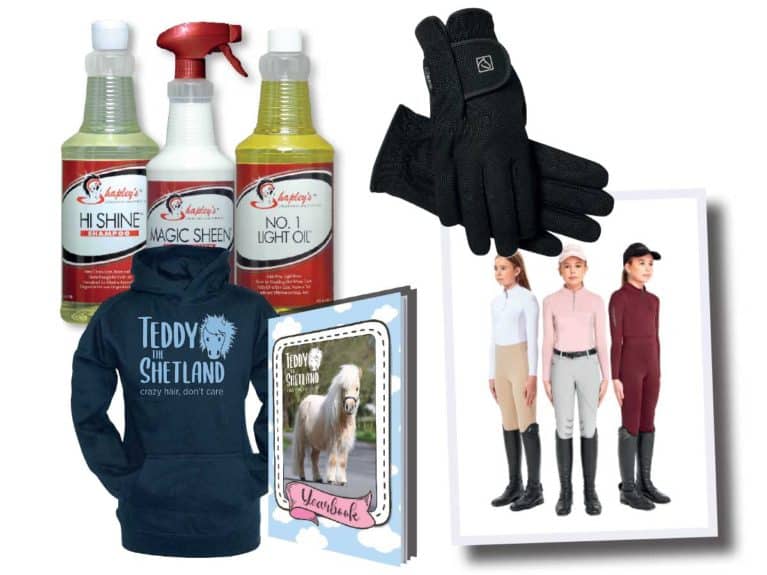 Check out the awesome prizes up for grabs!
Enter
Pony Mail
Sign up for all the goss and more
Sign up now