Louise Kittle
Editor-in-Chief
Joined PONY in 2014

Starting riding age 6

Growing up in central London, Louise's mum probably thought she would safely avoid having a horsey daughter. But she hadn't banked on the impact a pony ride would have when Louise was two years old! The bug had bitten. After years of begging for riding lessons, Louise's mum finally gave in, and began driving Louise 40 minutes out into the Surrey countryside for pony rides. Louise now owns Ted, a nine-year-old Irish gelding. Together they hope to event – well, Louise at least has her plans, while Ted is currently more concerned with the whereabouts of his next meal. As Editor-in-Chief, she is often found on the phone to celebrity riders planning exciting features and photoshoots.
Showreel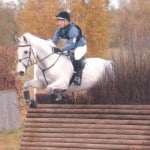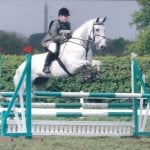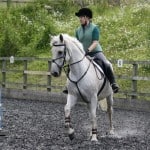 Jo Browne
Editor
Joined PONY in 2018

Starting riding age 1

Jo grew up on a farm, where her favourite after-school activity was to jump on her pony and round up the cows for milking.These days she enjoys hacking out and taking part in Riding Club activities, and she harbours a dream of turning her coloured cob, Betsy, into a showjumper. When Jo's not riding, she's walking around the woods with her daughters and their ponies or taking them to Pony Club rallies. Jo's horsey claim to fame is that she rode in the Shetland Pony Grand National at Olympia and won an enormous trophy – for falling off!
Showreel
Hollie Bladen
Digital Marketing Manager
Joined PONY in 2016

Starting riding age 1

Born and raised in the New Forest, Hollie was put on a pony before she could walk. Hollie competed up to county-level showing and insisted on entering Working Hunter classes because really she loved to jump! Now she owns a 16hh Irish Sports Horse, Blue, and Gandalf a 14.2 New Forest pony, who is always up to mischief. Hollie spends her days scrolling through Instagram and Facebook (this is her job?!), talking to our brand enthusiasts, filming celeb riders on photoshoots in the sun, and making adverts for Horse & Country TV!
Showreel
Pony Mail
Sign up for all the goss and more
Sign up now