Learn everything you need to know about caring for your fave pony. From feeding and grooming to mucking out – we have it all here!

Improve your riding with our fab articles! Whether it's building your confidence, riding shapes, or jumping spreads that you need tips on, we have something for every rider.
Latest News
Mounted Games to try at home
Posted in Flatwork
Insider info on the mounted games you HAVE to try!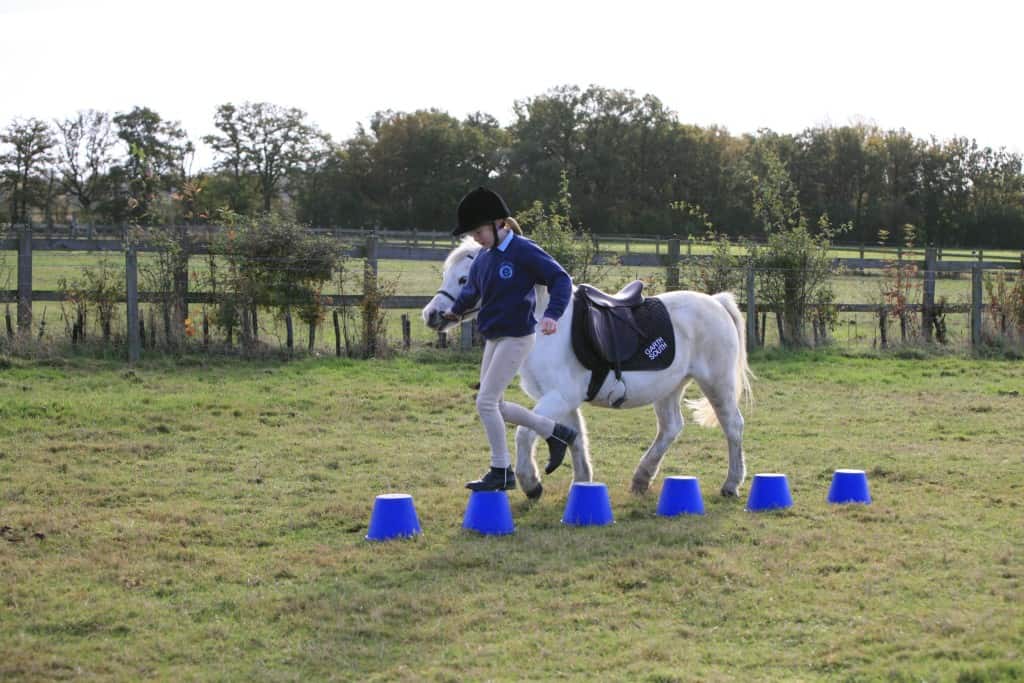 Five flag
There are two road cones in a line. One of the road cones holds five flags. The rider rides up, picks up a flag and then rides back to put it in the end cone.
Sword
A relay race where you have to pick up four rings off the top of poles using a sword.
Toolbox
A tool box is put on an upturned bin. You dismount, pick up a toy hammer, vault back on, and put the hammer in the box. The last rider then picks up the toolbox and brings it back.
Joust
Knock down a lollipop using a lance.
Sock
Ride up to a bucket, put a pair of socks in it, then get off, pick up socks again and hand over to next rider.
Bottle
A relay race. Rider puts bottle onto a bin in the middle, rides to the top and picks up another bottle.
Association
There are five blocks with letters on them spelling MGAGB. Riders each ride to the top, grab a block, and stack on a bin in the middle.
Litter
Using a cane you have to pick up empty washing up cartons, then ride back and put them in the bin.
Tyre
Riders go in pairs. One dismounts, whilst other leads pony. Dismounted rider puts a tyre over themselves, vaults back on. On the way back the riders switch places and the original lead rider dismounts.
Four flag
Four different coloured flags at the end. Each rider picks up a flag, rides back with it and fits it in the correctly coloured slot in the flag holder back at the start.
Rope
Two riders weave through the bending poles together.
Bending
One rider weaves through poles and rides back. Relay-style.
Two mug
A line of four bending poles are put up, with an empty mug on the top of poles one and three. The riders have to ride a straight line, grabbing the mug off the pole and moving it onto the next pole.
Stepping stones
Rider has to ride up, dismount, walk along some stepping stones, then vault back on.
There are loads more mounted games for you to have a try at. Send us your pictures and they could be featured in the mag!
Your Comments
Pony Mail
Sign up for all the goss and more
Sign up now