Learn everything you need to know about caring for your fave pony. From feeding and grooming to mucking out – we have it all here!

Improve your riding with our fab articles! Whether it's building your confidence, riding shapes, or jumping spreads that you need tips on, we have something for every rider.
Latest News
Posted in Jumping
Skinnies can appear tricky to tackle, but trainer Jenny Richardson BHSAI explains how to nail them!
Skinny showjumps test your pony's rideability and carefulness, but they can be trickier to jump than wider fences because there's less to aim for so it's easier for your pony to run out – oops! Because of this, some riders become tense or worried, which can make your pony think there's a problem. With practice, however, they'll become second nature and just as simple as a normal fence. Follow these three steps to get you started…
Did you know?
It's important to make sure you have a helper, like an experienced adult or instructor, in the arena with you if you're jumping.
Top tip
You'll need to get hold of some shorter poles, which are called stile poles. You can use broken poles, but get an adult to check they're safe first.
Step 1
Place two wings in the arena, closer together than your normal showjump wings would be. Then, put two long poles on the ground in a V-shape to guide you in. Trot your pony through the gap. Ride a straight approach by keeping your legs on and hands still. Aim for the centre and don't let your pony drift, fall in or out!
Step 2
Place a stile pole on the ground between the wings and make your V poles wider in front of it, so you ride through the gap. Walk through first, and then repeat the exercise in trot and canter. If your pony tends to drift, raise one or both of the V poles using blocks to help keep him straight.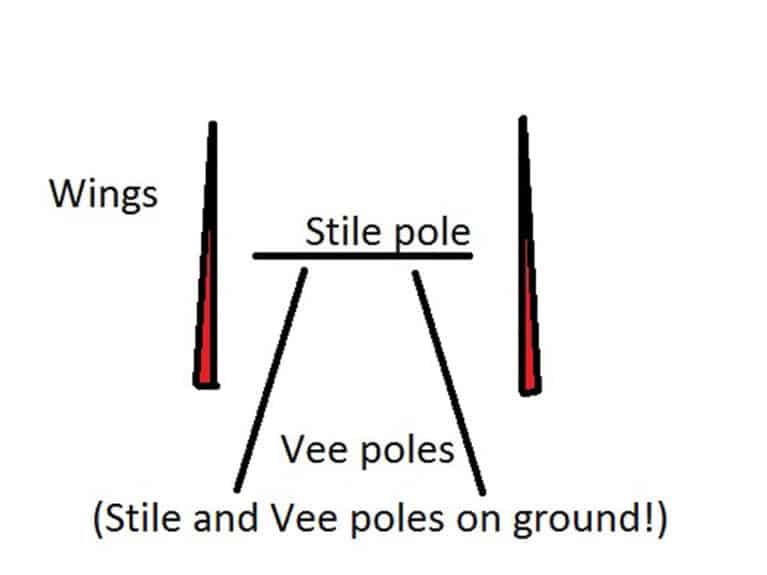 Stage 3
Remove the V poles and raise the stile pole to a small upright with a ground line. Approach in trot, which will give you more control and your pony more time to assess his task. Slowly increase the height of the fence and approach in a steady canter. When you're jumping the skinny confidently, try adding different fillers, small barrels and tyres to prepare your pony for skinnies on an XC course.
Top tip
Remember, it's your job to present your pony at the fence, and it's his job to jump it, so don't hurry him or try to change his take-off point too much!
Jenny Richardson is Equestrian Centre Business Manager at Ireland's Castle Leslie Estate, a venue that offers cross-country training breaks in the heart of Ireland. Visit castleleslie.com 
Your Comments
Pony Mail
Sign up for all the goss and more
Sign up now