Learn everything you need to know about caring for your fave pony. From feeding and grooming to mucking out – we have it all here!

Improve your riding with our fab articles! Whether it's building your confidence, riding shapes, or jumping spreads that you need tips on, we have something for every rider.
Latest News
What to expect on the day of a cross-country event!
Posted in Cross Country
Follow our guide on what to expect on the day of a cross-country event!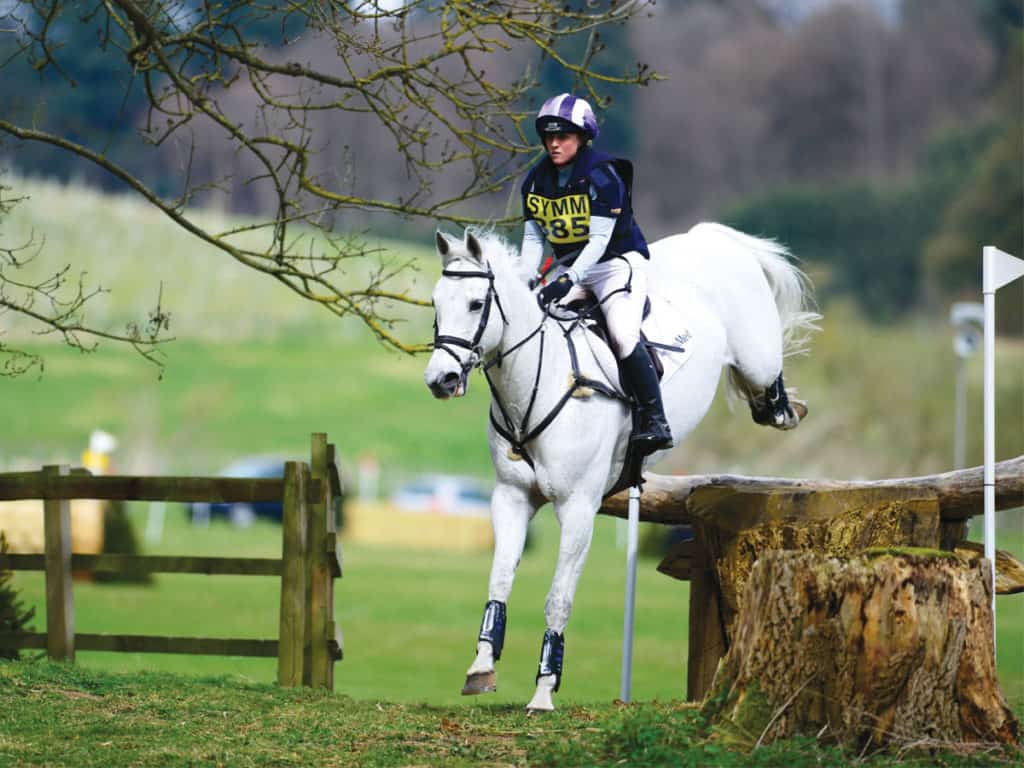 Your cross-country warm-up
It's important to carefully warm up your pony before you go cross-country, to ensure all his muscles are ready and to get him listening to your aids. 
Ride in walk, trot and canter with lots of transitions, and practise a forward canter in your forward seat. It's good to jump your pony over a couple of different practice fences, but remember not to over-jump before your round, otherwise he might become tired and switch off.
Top tip – Fences have red flags on the right side and white flags on the left. Always jump fences with the red flag on your right.
Start box
At the beginning of a cross-country course you will be asked to enter the start box, where the starter will count you down. Staying calm will help your pony be relaxed. If he gets very excited, walk around outside the start box for as long as possible before you are counted down to go and talk to him in a soft voice. 
XC speed
In a competition, there will usually be an optimum time – that means the ideal time for you to complete the course. The competitor with a clear round who finishes nearest to the optimum time will be the winner. The pace is usually set at a fast canter, but the time will depend on the length of the course, number of fences included and the level of competition (lower level competitions have more generous optimum times, getting more difficult the more advanced the competition). 
On the cross-country course
Riders set off at intervals (usually of two or three minutes), so you might see other riders on the course at the same time as you. There may be times when you will need to give way to other riders – for example, if you have had a refusal or if another combination is going a lot faster than you. If you need to overtake another rider, call out clearly to let them know you're approaching.
It's possible for you to be held on course if a rider ahead of you has had a fall or if a fence is damaged. A steward will stop you and ask you to remain where you are until it is safe for you to continue.
Top tip – If you're held on course, keep walking your pony around so his muscles stay warm. 
Finish line
Most events will have two flags to mark the finish line. You need to ride through the flags for your time to be recorded. Remember to find out where the finish line is and ride through it – otherwise you'll be eliminated! Be careful, it isn't always straight after the last fence. 
Cooling down
After your round, your pony will be hot and tired. Jump off, run up your stirrups, loosen your girth and keep walking him around until his breathing is normal.
When things go wrong
Refusals
If your pony refuses, don't let him stop and stand in front of the fence. Instead, get his attention back on you, turn, establish a good, bouncy canter and use your voice to encourage him. Try not to lose confidence and ride with purpose on the approach. If you remain confident, it will rub off on him!
Run-outs
Run-outs are when a pony darts out to the side of a fence rather than stopping in front of it. They're usually caused by a bad line on approach, loss of balance, loss of concentration or seeing something last-minute.
If he ran out to the left on the first attempt, use your left leg as a barrier on the next attempt and swap your whip over to the left side to try to prevent the same thing happening again. Make sure you approach in a balanced canter.
Your Comments
Pony Mail
Sign up for all the goss and more
Sign up now