Which celeb rider are you?
Are you a dressage diva like Charlotte or a speed-demon like Scott? Perhaps you're an adrenaline junkie like William or a pony-whisperer like Emma? Take our quiz to find out which celeb rider you're most similar to!
What's your fave thing to do with your pony?
How do you feel before you start a dressage test?
What's your horsey style?
What do you like most about hacking?
Which horsey event would you most like to visit?
Do you get nervous before a competition?
Which celeb rider are you?
William Fox-Pitt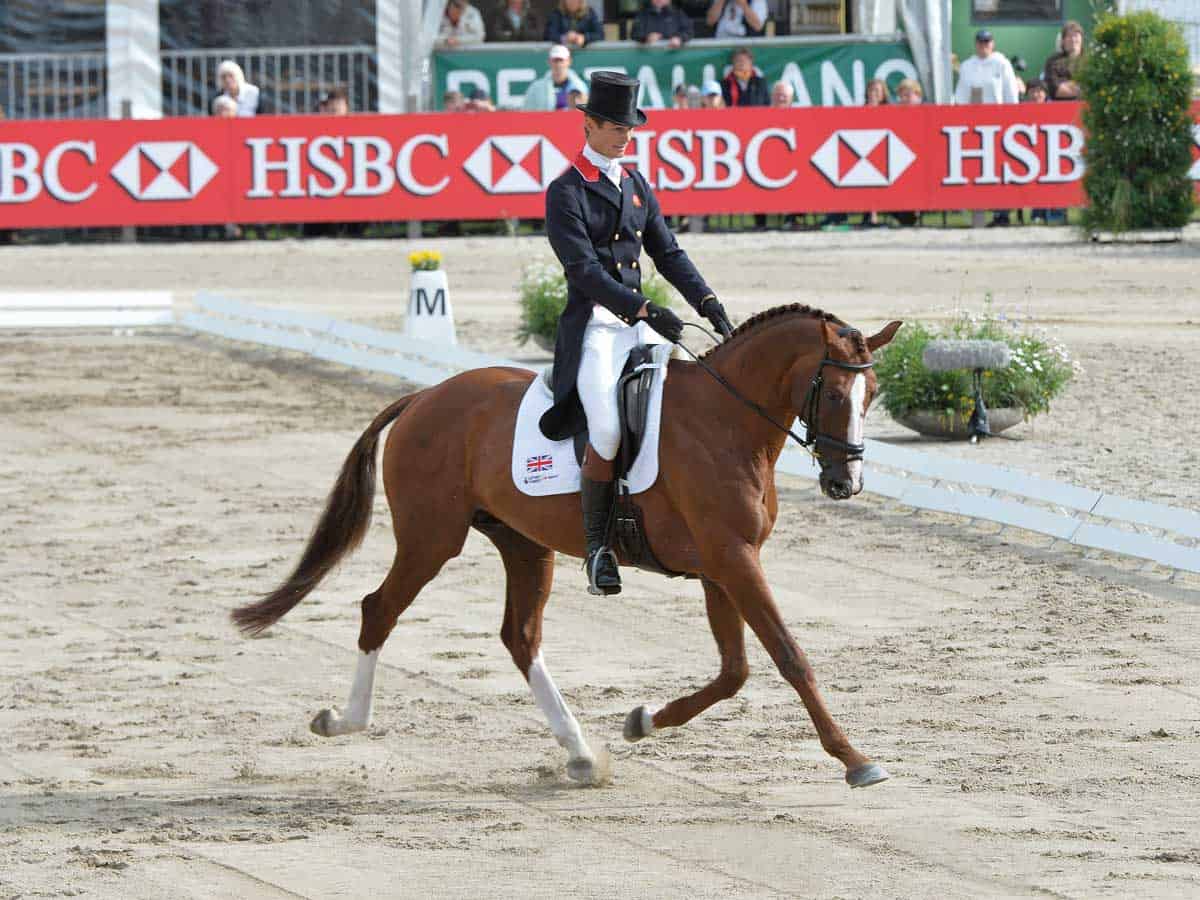 You're most like top eventer, William Fox-Pitt. You're a total adrenalin junkie and love the thrill of a challenge with your fave pony. It's your dream to be a professional event rider just like William and zoom around the cross-country course at Badminton Horse Trials.
Charlotte Dujardin
You're most like dressage star, Charlotte Dujardin. You might not love jumping, but that's not a problem, as you're too busy perfecting your dressage skills. Just like Charlotte, you're ambitious and love seeing the improvement you make with your fave pony.
Scott Brash
You're most like speedy showjumper, Scott Brash. There's nothing better than whizzing around a showjumping course clear and bringing home a rosette. You dream of touring the world as a top showjumper, just like Scott – it doesn't get cooler than that!
Emma Massingale
You're most like free-rider, Emma Massingale. Your pony is your best friend and you spend hours chatting away with him. Just like Emma, you love adventure and finding new ways to understand ponies. If anyone on the yard is having behavioural trouble with their pony, it's you they come to for help!
More Quizzes
Have you ever come across a weird item of tack and not known what it was? Now's the time to test your knowledge!
View Quiz
Find out which of your fave horsey characters you're most like!
View Quiz
Pony Mail
Sign up for all the goss and more
Sign up now