WIN the Cooper collection from Tottie!
Five lucky readers will win a mega Tottie prize bundle!
Five lucky winners will each receive…
Tottie Cooper saddle pad
Tottie Cooper fleece rug
Tottie Cooper headcollar
Tottie Cooper fly veil
Tottie Maven fleece bandages
Cottage Craft smart leadrope
Cottage Craft magnetic mitt
The super-smart navy blue Tottie Cooper collection has everything you need while out and about with your pony. The rug is available in 5–7ft and the saddle pad, headcollar and fly veil in pony–full. You'll also get a set of gorgeous navy Tottie Maven bandages, plus a matchy-matchy Cottage Craft smart leadrope and magnetic mitt, both in navy.
To enter, fill in the form below. To enter on a tablet or smartphone, please click here.
More Competitions and Give-aways
THIRTY lucky winners will receive a super–handy high–vis waistcoat from Equisafety
Enter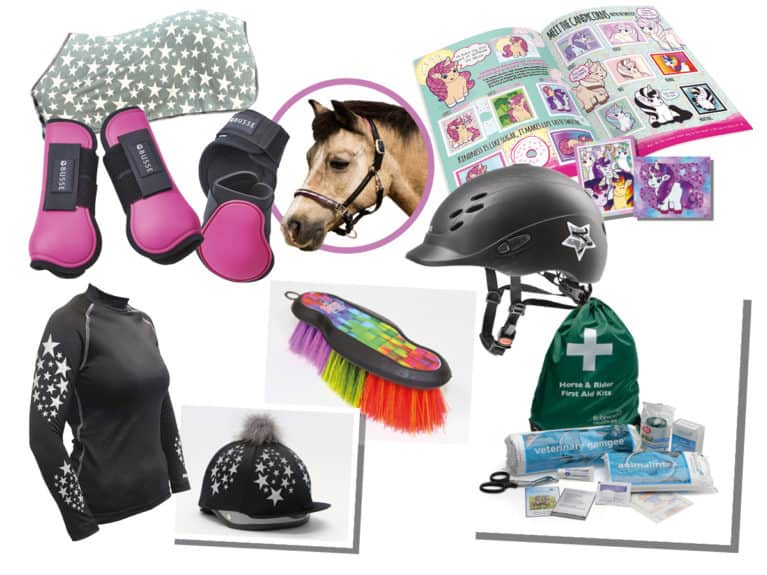 Check out the prizes in July PONY and enter online!
Enter
This month there are 27 prizes up for grabs, will you be one of the lucky winners?
Enter
One lucky reader will win a stylish clothing collection!
Enter
Pony Mail
Sign up for all the goss and more
Sign up now